[Now a brief intermission from your hostess, Lady Mirage]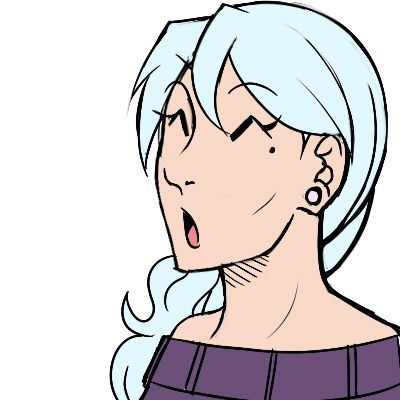 Congratulations!
What's that? You believe you are not worthy of congratulation? Nonsense! This is a message to all of my dear
Saros Region NPC's!
Whether you were a spectator from the start, or a fallen contestant, do NOT feel unimportant or defeated! The sheer idea of that is ridiculous! Why? There is MUCH to celebrate, friends! Let me name a few!
Firstly, seeing the intense battles between all of you new recruits and the esteemed assistants of each region was a sight to behold! My heart was racing the entire time! You all tried so very hard, and just because you did not make it into Round 2 does NOT mean you have any less talent! I haven't seen the assistants work up that much of a sweat in years!
Not only did you all fight valiantly, but as was previously announced, it is my great joy to throw open the welcome gates to my home: Epicent City! There's so much to do in this city, my city, that all of your cares, worries, and regrets over not quite making the cut should float away faster than a Driftblim in a hurricane! Do not feel ashamed! Do not feel sorrowful! And above all, do NOT feel useless!
There will be plenty for all of you to do in the coming days, to be sure, but for now it is your job to simply enjoy yourselves and cheer on your favorite competitors! Where's Team Corus?! Where's Team Lochesh?? Show your fighting spirit and give that strength to those still in the race! They represent your ENTIRE faction, after all! They need your support to bring pride to your hometowns, as the tournament has only begun!
In fact, to celebrate your newly attained access to the grand Epicent City, and to give ALL OF SAROS another look at all of your many wonderful talents, I wish to throw an event! A spectacular contest of ability with NO winners or losers!
That's right! It's time for a spectacular
Saros Talent Show!
Just because not all of you are as talented when it comes to battling certainly doesn't mean you aren't talented in other areas! Here's your chance to show them off! Can your pokemon do a trick no other can do? Can you sing a melody that will bring the audience to tears? Perhaps you are secretly a magician! Or perhaps you are capable of juggling torches! The possibilities are endless!
This is a call to all of Saros! Come to Epicent City and show us what you've got~! Whether it's silly or stupendous, we want to see it!
According to the same deadline as Round 2
, I, Lady Mirage, formally invite
ANY NPCs
to Epicent City's own house of drama,
Pinnacle Auditorium
to participate in a region-wide
talent show
! Hosted, of course, by the Lady of Saros herself.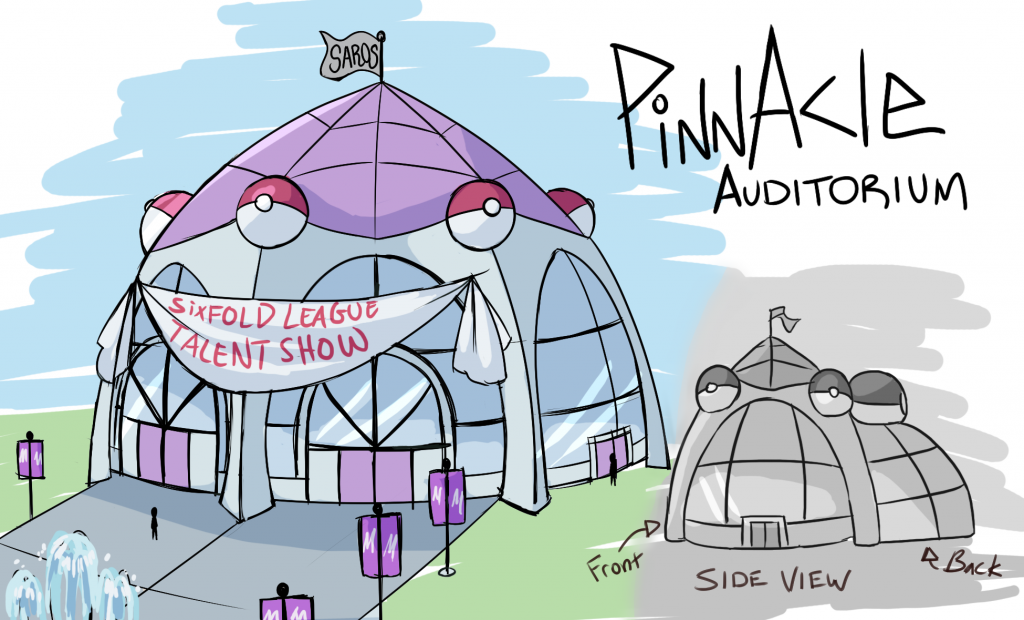 (
Pinnacle Auditorium
is the house of some of the biggest plays in all of Saros. Actors take the stage every night, giving breathtaking performances at this location. For many, performing on this stage would be the
pinnacle
of their careers!)
But that's not all~ Seeing all of you fight so desperately has reminded me of my own trainer days, growing up. It's been such a long time since I've felt this kind of fire in my heart, and so I will also be open to
ALL CHALLENGERS
during the talent show! That's right! Even if battling IS your only talent, you can still have a chance to show it to the world in a match against yours truly~! However, just because this is all in good fun doesn't mean I'll go easy on you! Show me your best fighting spirit, Trainers!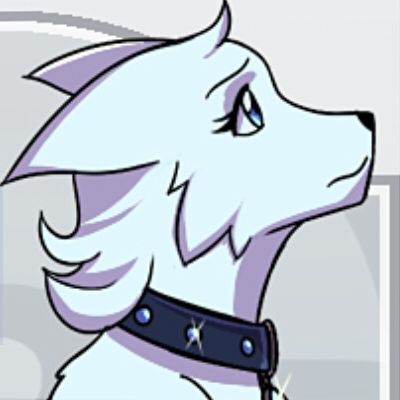 For those wishing to instead have an exhibition match with Lady Mirage herself, the Lady will be using Sapphire the Shiny Ninetales from her team
Yes...that should work well. Young Sapphire is in desperate need of some real training. Won't you help her out?
As a prize for participating in the
Talent Show
or an
Exhibition Match
with Sapphire and I, I will give away ONE accessory voucher which is good for ANY MERCHANT/STORE IN SAROS! See? We're ALL winners here! You just have to participate, darling~!
Now, for my final announcement, I must also address the fabulous trainers who DID manage to make it into Round 2 and fought so very hard to make it through the preliminaries! Don't worry dears, I didn't leave you out! Obviously all of you must be congratulated as well! So, for my brave contestants who are
still in the running for the title of Champion
I have a very special prize!
Carefully developed from years of research and collaboration with Professor Ivory himself, I present to all of you,  the
Saros Omnidex
!!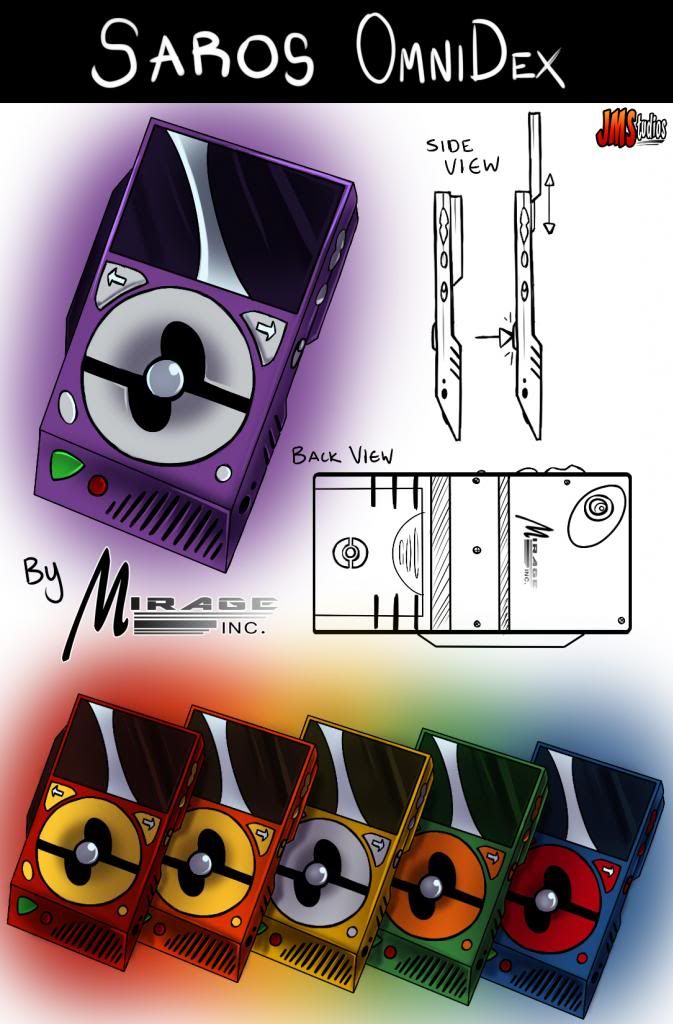 (Note that ONLY trainers who managed to make it to Round 2 and are STILL contestants in the tournament are eligible to receive the Omnidex)
Surely you have all heard of the Pokedex, yes? Well this happens to be my very own version of the same technology Professor Oak himself created! Oh, but my version does SO much more than simply catalog pokemon:
The Saros Omnidex has many functions:
-First and foremost it is a
Pokedex
capable of cataloging pokemon by most any dimension
-The Omnidex can also function as a fully functional
cellular phone
much like the Xtransceiver for all the calling and messaging needs of a trainer on a journey!
-Each Omnidex also comes with a comprehensive
GPS and Map system
ensuring that you will never get lost!
-As with many Mirage Inc. technologies, the Omnidex has the ability to
change color
through changing the settings on the device. Now trainers can have their own custom-colored pokedex!
-With the ability to download hundreds of
Free Applications
, the Omnidex can do countless other tasks, including everything from functioning as a
Calculator
to playing all of your favorite
Music
*All functions on the Omnidex, including the Pokedex and the Phone come installed as
Apps
I could spend all day talking about the many MANY things the Omnidex is capable of, but I'm sure you will find out for yourselves soon enough!
An important note for contestants is that the Omnidex will, from this point on, be
your main source of information for FUTURE Rounds, including whom you will be fighting as well as the location. You may even receive calls or messages from the LEADERS THEMSELVES
The Omnidex is my gift to you, my lovely contestants. Nonetheless, it is a valuable piece of technology and so please be very careful NOT to lose it or break it! Such a device is not very cheap to replace, you understand.
That should do it! I'm so very proud of all of you trainers out there! Keep doing your best and hopefully I will see you all in Epicent soon!
-Lady Mira "Mirage" Matron
------------------------------------------
Summary
-To congratulate contestants who tried out for Round 1 but were eliminated, and to celebrate the opening of access to Epicent City to all trainers, Lady Mirage has decided to host a
Saros Talent Show
in
Pinnacle Auditorium
for ALL NPCs.
Event 3 - Main Mission
-Come to Epicent City's Pinnacle Auditorium
-Show your trainer participating in the talent show (with or without involvement of their pokemon)
-------------------
-If you can't think of any talents your trainer could show off, Lady Mirage is also available for
Exhibition Fights
at
Pinnacle Auditorium
during the Talent Show. She will be using
Sapphire the Shiny Ninetales
to battle in a 1-on-1 normal match.
Event 3 - Alternate Mission
-Come to Epicent City's Pinnacle Auditorium
-Show your trainer fighting Lady Mirage and Sapphire
-You may show your trainer winning OR losing the fight, or a draw.
Reward for Completing Either of these Missions is one ACCESSORY VOUCHER
Note: This Event is ONLY open to NPC trainers! Contestants have enough to do with Round 2, after all!
The Deadline for this Event is the SAME as Round 2!
Monday, December 17th at 12:59am
--------------
Lady Mirage's Application:
jakenova.deviantart.com/art/6X…